Citywide Special Events
Celebrations
Host your milestone celebration at The Setting Inn Napa Valley. We offer buyouts for private use of the hotel's common areas, two-night stay minimums are required for most dates.
Please contact us for pricing and availability.

707.927.3909 or reservations@thesettinginn.com
Venues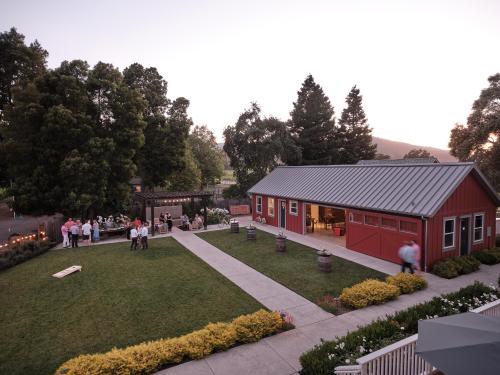 The Barn, located adjacent to the spacious courtyard, offers approximately 700 sq. ft. of event space. Picturesque vineyards surround the property on both sides providing a private and serene backdrop for your special event.